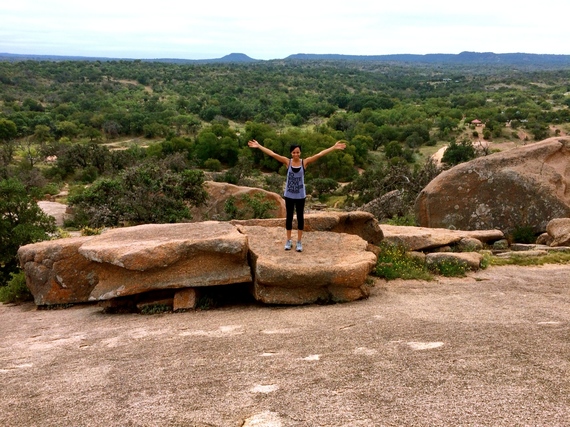 Happy Thanksgiving!
What a good day it is to spend time with friends and family, indulge in approach too most turkey and stuffing, take a nap, arise up, prepared another image and simulate on all a extraordinary things we are grateful for. For me personally, we have utterly a few equipment on my thankfulness list this year and many of them we can charge to my roving experiences.
Before a food coma sets in from a tryptophan, here they are:
1. Discernment
Because roving solo requires me to be a brew of Liz Gilbert in Eat, Pray, Love, Olivia Pope in Scandal, and Katniss Everdeen in The Hunger Games — always down for a journey though prepared to urge and strengthen during a moment's notice.
2. Strength
Because carrying a installed backpack, a purse and rolling luggage via cobblestone streets during night while we demeanour for a hostel given we unsuccessful to secure one previously requires herculean efforts.
3. Patience
Because confidence lines are long, flights get delayed, languages have barriers, kids are kicking seats, directions are wrong and because is a libation transport holding so prolonged to get to my row?
4. Flexibility
Because skeleton change, we didn't get a whole quarrel to myself like a chair map pronounced we would, it starts raining as shortly as we land, we forget my showering boots and instead have to travel into a showering case with my bath towel and Rachel Roy roving boots on.
5. Tolerance
Because right when I'm prepared to house a craft and section out, someone plops down in my quarrel and starts reading their journal to me and will afterwards wish me to review cave when their done.
6. Humility
Because dining during restaurants in other countries taught me unequivocally discerning that I'm not in America and no they're not supersizing anything. I'll take what they have on a menu and suffer a apportionment I'm given.
7. Persistence
Because we don't get moody upgrades and improved rates on accommodations by only shutting my eyes and clicking my heels.
8. Understanding
Because assembly people from all walks of life and listening to their stories helps me have a larger clarity of care for everybody we confront even when I'm not traveling.
9. Fearlessness
Because removing out and exploring a different solo continues to mold me into a well-rounded and well-traveled chairman I've always wanted to become.
This post creatively seemed on This Way North
Photo credit: WhatJaiSees
More This Way North articles:
Why You Don't Need A lot of Money to Travel
An Open Letter to Travel
Top 10 Things You Must Do in Amsterdam
10 Photos That Will Make You Fall in Love With Paris